Description
Plants containing compounds such as the isoflavonoids, with female hormone-like effects that bind to human estrogen receptors, have been known for decades. Eucommia ulmoides is the first to have corresponding male hormone-like effects that interact with the human androgen receptor. Blackstone Labs' Halo Elite that contains a proprietary 100:1 extract (Andro 100) from the tree bark of Eucommia ulmoides and possesses bimodal phytoandrogenic and hormone potentiating effects by other lipidic components.
Highlights
Plant Phytoandrogen
Increase in strength
Increase in endurance
Increase in muscle hardness
Powerful Formula
*Amount Per Serving
900mg Eucommia Ulmoides: a proprietary 100:1 extract
+Much More
Supplement Facts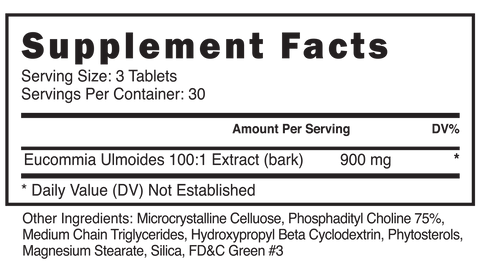 Suggested Use
As a dietary supplement, take three (3) tablets 30-60 minutes prior to training. On non training days, take three (3) tablets after lunch. Do not exceed 3 tablets daily.
Payment & Security
Payment methods
Your payment information is processed securely. We do not store credit card details nor have access to your credit card information.
---
Security